CEPAMS Organizes Sino-UK Workshop to Promote Traditional Chinese Medicine Research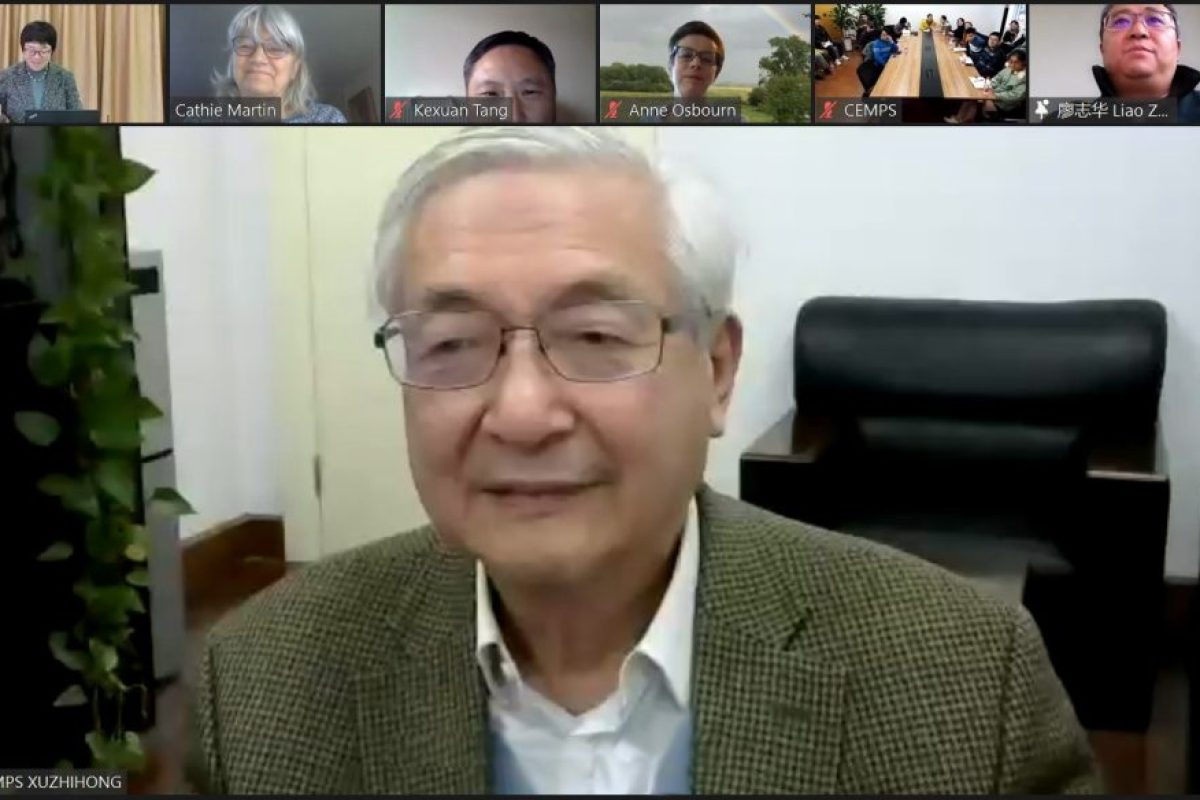 A second workshop on Traditional Chinese Medicine (TCM), organized by CAS-JIC Centre of Excellence for Plant and Microbial Science (CEPAMS), was held virtually on 9 and 10 January 2022. More than 80 researchers and students from plant science, botany, taxonomy, chemistry, synthetic biology and clinical sciences attended the interdisciplinary workshop.  
TCM has a long history in China and is gradually becoming more widely recognized by the world, said Professor XU Zhihong, a CAS Member and the former President of Peking University, in his opening speech. His view was that the internationalization of TCM will be the trend in the future. 
"Due to the rapid development of synthetic biology, and research on genomics and secondary metabolism of TCM plants, crucial secondary metabolites or natural products with medicinal importance can now be produced sustainably and efficiently. 
"The combination of basic plant research and pharmacological research of TCM will make new discoveries in this field, which will enhance the well-being of all mankind." XU said. 
The attendees came from 13 Chinese and British universities or institutions, including Peking University, Shanghai University, Shanghai Jiao Tong University, Sichuan University, Southwest University, Capital Medical University, Beijing University of Chinese Medicine, China Academy of Chinese Medical Sciences, CAS Center for Excellence in Molecular Plant Science, Shanghai Institute of Materia Medica and Institute of Genetics and Developmental Biology of CAS, as well as the John Innes Centre (JIC), Kew Royal Botanic Gardens, and the University of East Anglia in the UK. 
 During the two-day workshop, participants discussed TCM research advances and progress in understanding secondary metabolism and natural product production in medicinal plants.  
They agreed on the need for TCM to be sustainable as its use grows globally and discussed different ways to scale up production including using biotechnology to boost production in microbes or using plants instead of microbes to generate the active ingredients of interest. They explored the artificial distinction made between TCM and other forms of medicine and how combinations of different therapies might be optimal in future. 
The workshop established a platform to connect British and Chinese scientists in this field to foster substantive cooperation and to establish long-term friendly relations. This will promote the development of TCM around the world and for global public good.