Counsellor XU Jie Visits CEPAMS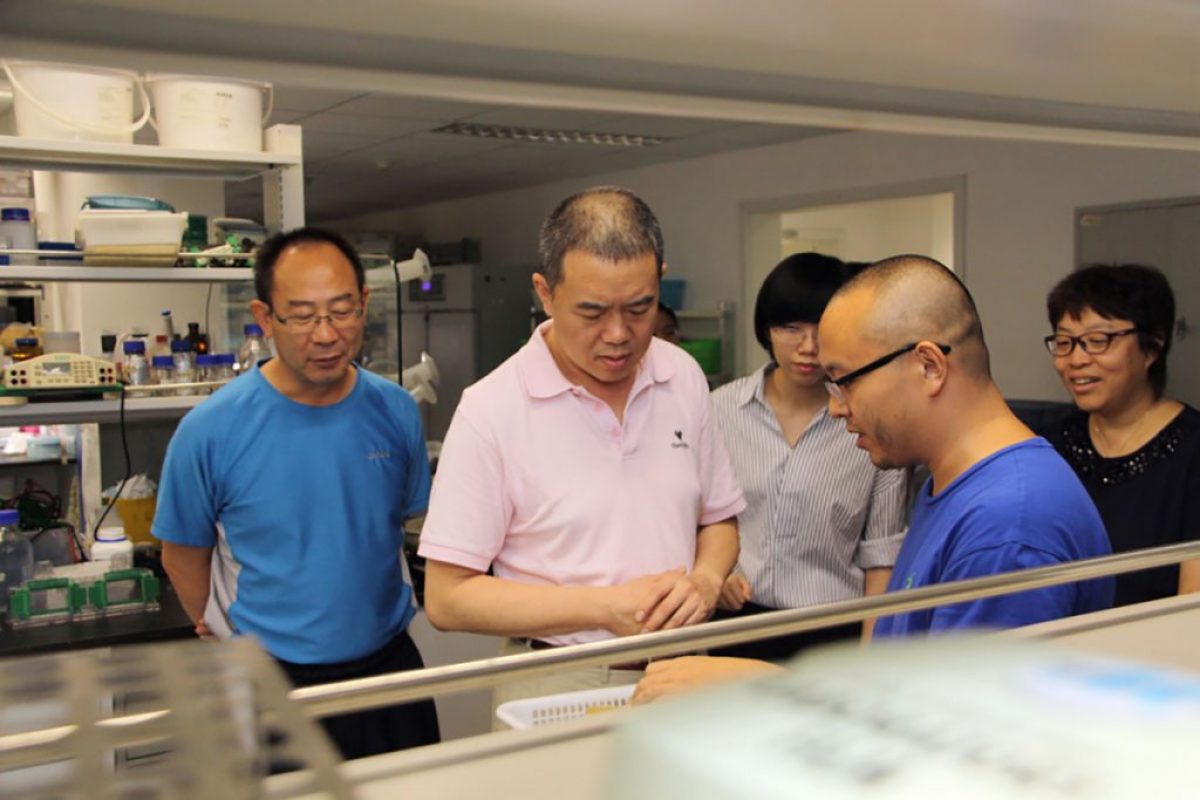 XU Jie, Counsellor of the Department of International Cooperation, Ministry of Science and Technology of China (MOST), accompanied by Ms GU Yanfeng, Director of the Division of European Affairs, paid a visit to the Beijing campus of the CAS-JIC Centre of Excellence for Plant and Microbial Science (CEPAMS) on 18 August.
First, Director YANG Weicai delivered a brief introduction to the Institute of Genetics and Developmental Biology, Chinese Academy of Sciences (CAS), which is one of the three partners of the CEPAMS. Then both parties discussed the development and future strategy of CEPAMS.
"CEPAMS is a good international platform for the collaboration between CAS and John Innes Centre (JIC)", said Counsellor XU. "It will be great if CEPAMS can organize and suggest major collaborative programmes, addressing the nation's strategic interests and common global research questions". XU suggested that CEPAMS might broaden the co-operation with other institutions both in UK and China to build an internationally-leading, excellent research team in the fields of plant and microbial science.