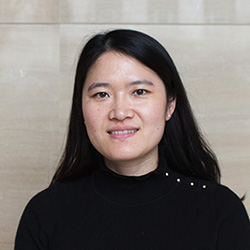 Xiufang Xin
Xiufang Xin studies the interaction between plants and microbes, including pathogens and commensal microbes (i.e. microbiota). 
On the former, her interest lies in the interplay between the plants immunity and the pathogen's virulence mechanisms, in the context of influences by environmental factors. On the latter, her interest list in how plants control a 'healthy' microbiome and how microbiome affects plant health.
Both of these interests are crucial to sustainable agriculture globally.
Xiufang joined CEPAMS in 2017 from the DoE Plant Research Laboratory at Michigan State University.
She has already established her research group in CEMAS' brand new laboratories in Shanghai.